!—RADIUMONE POST BEACON TAG—>
Welsummer Hatching eggs - West Yorkshire
Hatching eggs available now from prize winning exhibition strain with good egg colour. We have had 100% fertility this year and have hatched many vigorous chicks. Parent stock is on free range fed on breeder pellets. Can post eggs for a total of £10 per half dozen eggs or collection is fine.
Category: Chickens

Registration details
we're sorry, this ad is no longer available.
Latest ads in the same category:


Problems with our site? Tell us what's got your goat
visit now >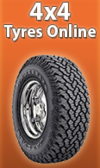 Great deals on tractor tyres, machinery tyres, 4x4 and more!
visit now >