Storage tank parts guide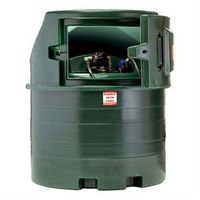 Storage tanks are a vital part of farming and they are used to store a wide range of things from water, grain, oil, farm diesel and slurry. Occasionally, you will need to buy various replacement storage tank parts to keep the tank working effectively and safely. This guide outlines some spare storage tank parts that may be required.

Storage tank parts
Regardless of their usage, most storage tanks will have seals that may need replacing over time because they have perished or become damaged. Replacement seals are more important for some tanks than for others, for instance, a storage tank full of slurry needs to be kept sealed for the sake of the animals', humans' and the environment's sake. Seals are available directly from the manufacturer as well as plenty of specialist shops.
Many storage tanks will need pressure gauges to monitor the internal pressure inside the storage tank for safety reasons. These gauges need to provide an accurate reading. Replacement gauges are quite cheap and widely available from lots of mechanical and engineering suppliers.
As well as gauges, a lot of tanks need pressure release valves, these can be automatic or manual. If a storage tank is full of slurry, the chances for the build up of gasses such as methane is quite high and it needs to be regulated. Valves can stick open or closed as they get old or the opening system can seize up. Replacement valves are available from lots of farming machinery companies as well as direct from the manufacturer.
Storage tanks full of water will need some form of tap to let it out; again, these are available from nearly all farming orientated shops. Some storage tanks need to kept off the ground and over time the stands used for this can deteriorate and rust, in which case replacement stands will be required.
Articles