A guide to sheep vaccinations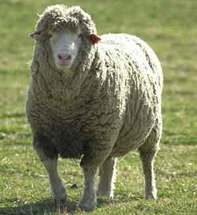 If you are a responsible sheep owner - which we hope you are - then you will want to plan a detailed and effective sheep vaccination schedule, in order to keep your flock happy and healthy throughout all seasons.
A vaccine is essentially a manufactured compound that is specifically designed to help an animal fight against a particular disease or illness. They contain antigens which stimulate the body's defences, which produces antibodies or activated cells that will then combat the agents of the disease.
If you have recently obtained a number of sheep then you will want to ensure that they are all correctly vaccinated against a number of illnesses and diseases.
Sheep vaccines - A guide
Always plan the sheep vaccination process carefully. Sheep can be very susceptible to certain diseases and ailments. These animals have a very fragile immune system, so it's important to plan regular vaccinations throughout the year.




Never administer a vaccine without having a full understanding of the amount of vaccine a sheep requires and the method of injecting the vaccine. The most common methods of administering a vaccination include through the skin and muscle.




When deciding on which vaccinations you should administer, it is always worth asking for veterinary advice on prevalent diseases that are preventable by vaccines. Different farms in different areas of the UK will have different needs, so consulting an expert really is the best thing to do. Your vet can also help you come up with a far-specific vaccination programme for your flock. If you don't seek advice from a vet then you could end up with a long drawn out and expensive process when some, or all, of your flock fall ill.




It's essential to be meticulous when you are carrying out the vaccination of a flock. Keep a record of each vaccinated sheep, the date a vaccination is carried out and the type of vaccination administered. This will make it far easier to plan a sheep vaccination schedule year-on-year.




Make sure the vaccination takes place under impeccable sanitary conditions. Most importantly, ensure a syringe has been sterilised before use. You will need to be very careful about the area of the body in which you inject the syringe. Generally, it's best to vaccinate at the side of the neck or down by the side of the lower rib cage.




When deciding on where to store your vaccine you should always follow the accompanying instructions carefully. The label on the bottle is always your best guide for proper storage. Certain vaccinations could be made useless if stored in excessive hot or cold temperatures or in direct ultraviolet light. You should also ensure that you aren't adding additives such as penicillin or selenium. These should only be added if you have been told to do so by the manufacturer.




It can be hard to decide where to purchase your vaccines from. Well, you should always buy any of these types of products from reputable sources. You will need to be satisfied that they have been properly stored and are working well. You won't want to make a purchase and administer a vaccine that is damaged and not working properly.




If you have any concerns about the sheep vaccination process, always consult with an expert.
---
For more advice & tips on sheep shearing & raising sheep visit RaisingSheep.net
Articles