!—RADIUMONE POST BEACON TAG—>
Old Spot piglets
8 week old, outdoor reared Gloucester Old Spot cross piglets for sale. Available for immediate collection - Swindon locality. Contact 07778 892 819 or 07711 458 657.
Sex: Mixed
Category: Pigs

Registration details
we're sorry, this ad is no longer available.
Latest ads in the same category:


Find Farming ads on Facebook for the latest news, competitions and offers!
visit now >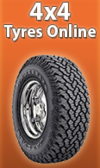 Great deals on tractor tyres, machinery tyres, 4x4 and more!
visit now >