Woodland Trust calls for farmers to help prove benefits of trees in agriculture
News
•
Thursday 03 January 2013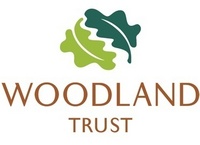 The Woodland Trust has called upon farmers to join them in providing further evidence of the important role that trees are playing in creating a resilient food system in Britain.
The organisation made this announcement at an event in Oxford that was taking place to coincide with the beginning of 2013's Oxford Farming Conference.
Work has already been carried out by the Trust to attempt to combat the growing disappearances of trees from the UK's farming land. They are also trying to increase their prevalence in the farmed environment.
One large benefit of having trees on farmland is to help defend against flooding. The organisation has been planting trees in at-risk areas after one of the wettest years in living memory, which ended up having a serious impact on the UK's farming industry.
According to the Trust's research, well placed trees enable water to be absorbed deeper into the soil, and therefore less water is lost in runoff.
The evidence for the positive effects of planting trees is visible in Northern Ireland where a concerted effort was made by the Trust to plant trees on farms has had many benefits in terms of emissions mitigation and preventing soil erosion.
Soil erosion is one of the larger problems in the UK, where there is an estimated 2.2 million tonnes of topsoil lost annually, however, the Woodland Trust believes that that figure may be somewhat higher.
The Woodland Trust is calling for more trees to be planted and according to the Ancient Tree Forum that they set up, "Farmland practices included the removal of hedgerows, hedgerow trees and many small woodland copses as a means of expanding field sizes and the converting pasture to arable, which usually included the removal of farmland trees, has furthered the decline of the tree in the British landscape."
In order to interact with farmers and get their message across the Trust organised a fringe event at the Oxford Farming Conference called 'How Trees Help Farms Work Harder'. The event was a success as experts from the Woodland Trust met with delegates and helped launch a call for UK farmers to "help demonstrate the commercial benefits that tree planting delivers on farm," as well as other, non-commercial advantages.
John Tucker, the Trust's Woodland Creation Director, spoke at the event and he said that whilst there is a wealth of evidence that demonstrates the benefits of well-placed trees to farming systems in temperate regions, there is a lack of good data from the UK itself.
He has called for more farmers to work closely with the Woodland Trust to help them build up their knowledge and demonstrate how tree planting can work. He went on to explain that the Trust can help by offering funding, assistance and advice to farmers who they could then work closely with to monitor the progress and report back to the industry.
When it comes to solid facts and results the Trust revealed that using their provisional data from researchers in Manchester they had shown that water infiltration rates can increase by 60 times within five metres of shelterbelts of trees after just three years of planting compared to concrete. This in turn helps mitigating flooding, runoff and erosion.
They also showed that shelterbelts of trees have also been shown to increase wheat yealds by three percent in an average year and an even better increase in drier years.
Most of the Trust's research was carried out at Harper Adams University College and their evidence has showed that trees benefit farmlands in many ways. Here are some of the key benefits:
Crop water efficiency is improved, which supports crop and pasture production during droughts

Livestock management and wildlife is aided by the reduction of heat stress

Bees and other pollinators are supported

Improving water infiltration to reduce runoff of soil, nutrients and pesticides

Reduces the risk of repeat operations that are caused by wind or water erosion

Water courses are protected from the effects of this erosion
News