Waitrose becomes first major supermarket to support Back British Farming campaign
News
•
Thursday 15 August 2013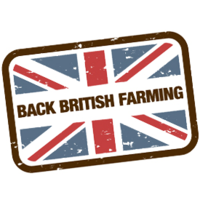 Back British Farming now has its first big supermarket on board, after Waitrose pledged to support the campaign.
Heather Jenkins, the chain's Director of Agriculture, said: "It's great to see to see the NFU championing British food and short supply chains - something we have done for many years. Central to the way we source all our food is our British focused best in season policy.
"At Waitrose, all our fresh meat - chicken, beef and pork, including bacon, ham and sausages - is British as are our eggs and milk. We also sell British lamb year round and venison in season.
"Last year the majority of the vegetables we sold were British and this summer we have seen some wonderful quality produce from British growers including cucumbers, tomatoes, peppers, new potatoes, leafy salads, radish, soft fruits and our superb 100% British cherries. We're also gearing up for good crops of rhubarb, apples and pears in the autumn."
The NFU has come out and welcomed the support from the supermarket. They stated that it is crucial that consumers hold their shops to account. The union has also urged the public to ask 'why?' if there is no British produce on your supermarket shelves.
NFU President Peter Kendall said: "Consumers are increasingly showing their support for British farming and are our best ally. I would ask to them to continue showing their support by demanding of their local supermarket, restaurant, or MP - what are you doing to Back British Farming?"
Don't forget to sign the charter on the NFU's official website to show your support for British farming.
News