Thousands of acres of countryside flooded as government stands 'idly by'
News
•
Wednesday 22 January 2014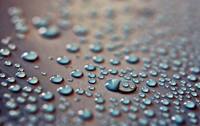 Sir Graham Watson, a Liberal Democrat MEP, has called for the government to help the flood-hit communities that are located on the Somerset Levels.
This area has been hit extremely hard by flooding since before Christmas and thousands of acres now remain under water.
Several roads are also closed off and some homes and businesses have been completely cut off by the flooding.
The affected area stretches over thousands of acres of countryside and shows little sign of receding fast. The local residents and businesses are hard hit by the flooding and their misery is visible. One day roads are open and the next day they are closed.
Speaking to the Farmers Guardian, Sir Graham, who is the MEP for the South West, said: "This is a 'once in a hundred year event' that has happened two years running. It's time to show the people most affected that their Government - be it at local, national or European level - will listen and not stand idly by."
According to the Farmers Guardian, Sir Graham has continued in his campaign to secure funding to help this flood-stricken area.
He is calling on the government to apply for EU solidarity funding, which was used during the major flooding in Tewkesbury in 2007 in order to repair the significant damage to the roads, homes and businesses.
And, on top of that, he is also calling for the Environment Agency powers to be devolved down to county drainage boards that could be made up of local farmers and businesses.
On Monday Sir Graham visited the Northmoor pumping station with Billy Revans, the Chairman of North Petherton Town Council, local Liberal Democrat Parliamentary Spokesperson Justine Baker and fellow European election candidate and local farmer Kay Barnard.
He spoke to the Farmers Guardian saying that it was "incredible" to see just how much water was being pumped.
News