The rain is coming
News
•
Thursday 05 September 2013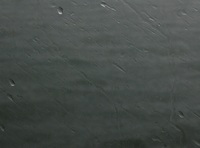 Farmers up and down the UK are being warned that this lovely weather is set to end this weekend. All of that amazing dry, fine and sunny weather will be replaced by heavy rain.
The temperatures today - Thurs 5th Sept - could reach 30°C in London and the south east, however, Friday and Saturday will see a downward turn with more unsettled, cooler and wetter conditions.
Heavy rain will slowly edge into north and west Scotland and Northern Ireland later today. Much of England and Wales will see rain on Friday, with further heavy rain likely in places over the weekend, especially Saturday.
The Chief Forecaster at the Met Office, Eddy Carroll, said: "The majority of the UK will see dry warm weather today and tomorrow but we'll see a big change for the weekend. From Friday we will see widespread rain across many parts. The public are advised to keep up to date with our forecasts and warnings."
As well as these potentially heavy downpours, we will also see a dramatic drop in temperatures on Friday in areas that are affected by the wetter and windier conditions. This will then make it feel much cooler, especially in the north/north western and southwest parts of the UK.
These unsettled conditions are set to remain throughout the weekend and into the early parts of next week. However, not everywhere will catch the heaviest of the rain. Some places will be lucky enough to see some bright and sunny spells, especially in the south and south east.
News