Take part in workshops to get the best out of your flocks!
News
•
Thursday 11 April 2013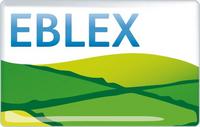 EBLEX, an organisation that represents the English beef and sheep industry, is holding a number of workshops over the next two months that will aim to help farmers get the best out of their flocks.
These workshops are set to be very useful and will be held in Rugby, Bedale, York and Hexam.
They will aim to show how benchmarking physical performance and costings could well be the key to getting the very best out of your flock.
The full day sessions will use the current data as a starting point and will look at a number of factors that are affecting profitability and the importance of good monitoring and records.
Delegates who attend these workshops will be taught all about how data can be standardised and used to compare flock performance against industry figures. Led by Lesley Stubbings, an independent consultant, these events are a part of a Rural Development Programme for England.
The North East regional manager of EBLEX is Steve Dunkley. Speaking on the NFU's official website, he said: "These workshops will give producers the opportunity to gain in-depth knowledge on a range of technical subjects, including sheep costings and flock output, soils and grassland management, and cattle handling systems.
"With places at each workshop limited to nine, and most of the events requiring delegates to do some preparation in advance, the content can very much be tailored to suit the requirements of individual delegates and their farm systems."
Lesley Stubbings added: "Although we have seen some improvement in farmgate prices over recent weeks, the economic climate is still tough for sheep producers and producing as efficiently as possible should be a priority."
Sessions cost £35 per head plus VAT. For more information or to book a place, call EBLEX on 01904 771213 or email [email protected]
Workshops run as follows:
19 April 10:30-17:00 Brownsover Hall Hotel, Old Brownsover, Rugby, CV21 1HU
7 May 10:30-17:00 The Greyhound Inn, Hackforth, Bedale, DL8 1PB
15 May 10:30-17:00 Rosedale House meeting room, Askham Bryan College, York, YO23 3FR
16 May 10:30-17:00 The Boardroom, Hexham Auction Mart, Tyne Green, Hexham, NE46 3SG
News