Slavery raid on farm leads to arrests
News
•
Monday 18 August 2014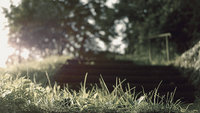 Police have rescued eight men who were believed to have been held as slaves on a Hampshire farm, according to the BBC.
A warrant was executed at Little Testwood Farm in Calmore at 6am on the 12th august.
The police officers rescued the men, all aged between 21 and 46, who are a mix of Polish, Romanian and Latvian nationalities.
Later in the day a man from Luton aged 27, was arrested on suspicion of knowingly holding another person in slavery or servitude.
Det Insp Phil Scrase, from Southampton CID, spoke to the BBC saying: "We'll take swift action against anyone suspected of exploiting vulnerable members of society for their own gain.
"We know that people are being trafficked, exploited and enslaved across the country, including here in Hampshire."
He went on to state that anyone with any concerns or information should contact the police.
He went on to say: "For example, if you're being offered cheap labour that's too good to be true for the amount it costs, ask yourself: 'Who's really paying?',"
The farm is near the grounds of Totton and Eling FC and is believed to house a caravan site.
As well as all of the above, the police also recovered some industrial equipment that was believed to have been stolen.
Hampshire Constabulary has taken the men who were rescued to a survivor reception centre where they are receiving emotional and practical support.
News