Severe flood warnings issued due to imminent "exceptional weather"
News
•
Friday 03 January 2014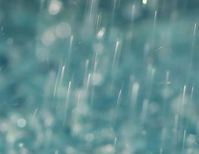 Sixty seven flood warnings and 234 flood alerts have been issued by the Environment Agency as Britain prepares to cope with the oncoming "exceptional weather".
Rain, wind and high tides are on their way to the UK today and will continue to cause problems into the night.
Eleven of the warnings that have been issued are focussed on the South West and they are classified as "severe", which indicates that they are danger to life.
The Environment Secretary, Owen Paterson, spoke after chairing a meeting of the Cobra emergency committee, saying that tidal flooding is expected in "numerous locations" due to large waves, high tides and strong winds.
Mr Paterson went on to say that the ministers were working hard to ensure that all of the agencies were prepared. He then warned of a period of "exceptional weather".
A number of severe flood warnings were announced, which include coastal areas of Devon, parts of the River Taw and River Torridge and the communities near the Taw Torridge Estuary.
High water was expected to hit the coasts at around 7am GMT and the worst conditions were expected to be around two to four hours either side of it.
North and South Cornwall coasts have also received severe flood warnings.
There are at least two flood warnings in all Environment Agency regions except for the North East.
Environment head of strategy, Pete Fox, said: "We are expecting flooding along the West and South coasts of England and Wales, due to a combination of strong winds, large waves and high tides, from the early hours of Friday and into the weekend.
"Coastal paths and promenades could be highly dangerous as there is an increased risk of being swept out to sea. People are warned to stay away from the shoreline."
Mr Paterson urged "everyone in affected areas to sign up to Environment Agency flood warnings and follow the advice issued".
News