Scottish farmers would 'get better deal' in an independent Scotland
News
•
Tuesday 11 February 2014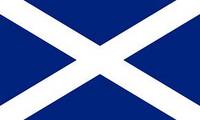 As the debate over Scotland's independence heats up, it has been suggested that Scottish farmers could get a bet deal in the European Union if independence is achieved.
Richard Lochhead, the Scottish Environment Secretary, has said that Scotland has the lowest direct farm payments of any EU country.
These comments came ahead of the independence referendum, which will take place on 18th September.
The UK government has stated that Scotland would lose more than it gained from the EU of there was a "yes" vote in the referendum.
Speaking at the annual conference of the National Farmers Union in Scotland, Mr Lochhead said that Scottish farmers would lose out on one billion euros from the Common Agricultural Policy (CAP) over the next seven years if it remained a part of the UK.
However, he went on to state that independence would lift Scotland from "the bottom of the funding tables, to a seat at the top table" for the next round of CAP negotiations.
According to the BBC, Mr Lochhead said: "Instead of having UK ministers negotiate on Scotland's behalf - UK ministers who want to eventually see an end to direct farm payments - Scotland can negotiate on her own behalf at the crucial EU negotiations that affect our vital farming industry and the wider Scottish economy.
"Because Scotland is not yet independent, our farmers are going to lose out on one billion euros of direct payments and hundreds of millions of euros of rural development funding.
"To add insult to injury, the payments which have come to the UK, purely as a result of Scotland's existing low per hectare payment, have been taken away from Scotland's farmers despite strong cross-party and industry support for these monies to stay in Scotland."
However, Mr Lochhead's views were not mirrored by Scottish Secretary Alistair Carmichael, who was addressing the conference on behalf of the UK government. He spoke to the audience in St Andrews on Monday and argued that independence would put Scotland's position in the EU, and its future CAP payments, in doubt.
"The Scottish government claims that Scotland would automatically be entitled to a windfall in CAP funding," he said.
"This bold claim ignores facts and political reality. Ask yourself this: why would other member states that have had to phase in Common Agricultural Policy receipts over ten years agree to an independent Scotland automatically receiving full payments from day one?
"Not just that but, according to the Scottish government, reopening the CAP deal and agreeing to give Scottish farmers increased payments too.
"That would mean newly joined countries like Croatia accepting a deal that was never offered to them or their farmers."
The UK government has, however, accepted that, in a best case, scenario, Scotland might have secured a larger share of farm payments if it had been independent.
However, it then calculated that the gain would have been dwarfed by the loss of the UK rebate from the EU budget contributions.
The disagreements don't end there though, with the Scottish government believing that it could retain a share of the rebate on becoming a full member of the EU.
During his speech, Mr Lochhead announced the creation of a new Scottish Dairy Bureau, which he said would give farmers in the sector access to training and information.
He went on to say that a full-time manager would run the body, which will open in April with £50,000 worth of funding.
In the referendum, voters in Scotland will be asked the "Yes/No" question: "Should Scotland be an independent country?"
News