Removing red tape - Have your say on how you would adapt the rules
News
•
Wednesday 17 July 2013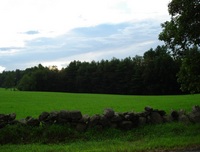 The Department for Environment, Food and Rural Affairs has launched a new Red Tape Challenge with themes in Agriculture, Animal Health and Welfare, Plant Health and Forestry
In April 2011 the challenge was launched by the Cabinet Office in order to open up regulation to the scrutiny of the public and to businesses. Previously a number of themes have had their turn in the spotlight, including the environment, hospitality, food and drink and water and marine issues.
Today - 17th July 2013 - the latest focus was launched and it will review all of the existing regulations on agriculture, animal health and welfare, plant health and forestry as well as a small number of environmental regulations that were not previously examined.
The work builds on the Farming Regulation Task Force and is a good opportunity to raise unnecessary or out-dated requirements.
People from within the farming industry are able to comment on where they feel changes could be made to rules and regulations. Comments will be accepted up to 3rd September this year and you can submit your comments on the official website, or by emailing [email protected] The NFU is urging its members to get involved and have their say.
Defra is asking your views on where certain rules overlap, are too complicated or where they are now, in your eyes, redundant. You are also being encouraged to suggest where there is room for making regulation more efficient or improving guidance and implementation rules on the ground.
So there you have it, the chance for you to have your say and maybe make a difference to the rules by which your industry is governed.
News