Poultry worker injured in accident involving feed line
News
•
Tuesday 19 February 2013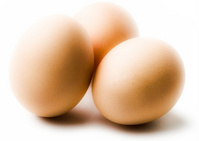 A farm partnership in Suffolk has been fined after one its workers was injured after catching his arm in the machinery of a bird feeding line.
The 29-year-old man was working as an egg collector when the incident occurred in November 2011.
He was in the middle of collecting eggs when he then noticed that one of the feed lines wasn't working.
Ipswich Magistrates' Court had heard that it was not unusual for these lines to become blocked and that the workers on the farm knew how to get them up and running again.
They would remove the cover on a chamber at the end of the top line and then proceed to clear the sensor. This would then activate the rotating mechanism that carried the feed along the lines and clear the blockage.
As the employee in question was scooping the feed out of the chamber, the line proceeded to power up and he got the sleeve of his jumper and overall caught on the rotating parts, which then pulled his hand and wrist under and around the machine.
He then managed to cover the sensor with his free hand, which stopped the line from working. Then, he called for help from his nearby colleagues, however, the back of his right hand was badly cut which caused damage to the nerves and tendons of his arm.
A year after the accident he is still suffering a lot of pain from his injury and now has restricted movement in his right wrist.
The Health and Safety Executive then carried out an investigation and came to the conclusion that there was no safe system of work in place for dealing with blocked feed lines. And, they also stated that there weren't any provisions in place to ensure the secure locking off of the machinery to prevent it from starting up inadvertently.
The farm partnership pleaded guilty to two offences and was fined a total of £5,000 and ordered to pay £8,372 in costs.
HSE inspector Saffron Turnell said the worker was "lucky not to have been more seriously injured in what was an entirely preventable incident". He added: "The company should have had a safe system of work in place to handle blockages, which should have included isolating the power supply to the machinery before anyone put their hand inside the chamber where there were moving parts.
"A secure locking-off of the system would have also ensured the machinery could not start up once the chamber cover was removed."
News