Poultry Industry Programme draws to a conclusion with fantastic business insights
News
•
Wednesday 10 April 2013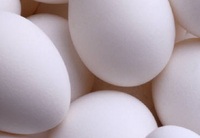 Over the past six months a group of 19 young poultry producers from across the UK have been taking part in a brand new training programme which is aimed at creating and inspiring the next generation of industry leaders.
Last week some industry experts from IGD, Morrison's Kantar and HSBC concluded that the Poultry Industry Programme has a bright future.
As a part of their training the group of young farmers got a two-day insight into market influences, latest industry trends, the economic situation and its impact on the consumer. These sessions were specifically designed to offer the participants an insight into commercial pressures and to help them understand and anticipate strategic change.
The first day had a focus on the retail sector and David Evans, Morrison's head of agriculture, confirmed that the chain's policy of sourcing 100% British eggs is safe for the foreseeable future. He also added that the price differential between more expensive beef and lamb has seen consumers on a tight budget switching to more affordable meat including chicken.
The next expert was Chris Hogan, from retail analysts Kantar Worldpanel, who talked about recent consumer buying patterns. He said: "Versatility is king across the proteins - consumers are trading joints for mince and whole birds for breasts.
Hogan went on to note that during the horsemeat scandal, Tesco lost 4% of its market share, which was deemed unusual by Kantar.
The Adjudicator Bill manager, Heeran Buhecha, then provided some insight onto the challenges of addressing unfair trading practices. The opening day concluded with a visit to Shropshire egg packer Oakland. This company grade, pack, box and palletise around 300,000 eggs an hour.
The final day of the year's programme looked into the potential barriers to expansion.
A comprehensive view on planning and public perception of huge scale farming was provided by Oxtale Public Relations' Amy Jackson. And, James Walton, IGD Chief Economist, outlined the latest economic pressures and looked at geo-political change and social change.
He told the NFU's official website: "Economic conditions remain tough for shoppers and the businesses that serve them. There is little sign that things will improve, with more shocks yet to come. Poultry farmers will have many challenges to deal with but poultry meat is affordable, nutritious, versatile and easy to prepare, making it attractive to shoppers.
"UK retailers are using their 'foody' credentials to create a competitive edge and this may benefit UK producers who can offer quality, traceability and good production ethics."
Allan Wilkinson, HSBC's head of agriculture, urged the group to forge better relationships with their customers and told them how important it is to understand their international competitors.
NFU poultry adviser Chris Dickinson said: "A sustainable and successful poultry industry needs the next generation to be provided with the opportunities to develop skills.
"This programme has come at key time for the poultry industry. The next generation have much to be proud of. The industry has embraced new technologies, and continued to innovate and integrate to meet market demands.
"The sector still faces challenges of volatility, planning, and combating public perceptions particularly relating to large scale production - and it's increasingly important that we help to equip the industry with the necessary skills and research to deal with these challenges"
Norfolk poultry producer Patrick Joice said: "The PIP has helped to provide poultry producers across the UK with relevant research and information- and has also provided a networking opportunity. I'm incredibly proud to be part of a professional network of producers and it was invaluable to share expert views across the group".
News