Pig drinks 18 cans of beer and starts fight with cow
News
•
Monday 09 September 2013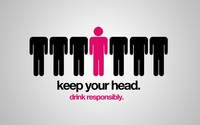 A pig in Australia has been decked in by a cow after getting drunk and starting a fight. The swine in question was reported to have downed 18 cans of beer on its rampage before turning violent during its search for food.
After stealing the alcohol from some campers the pig then became hungry and was seen looking through rubbish bags for something to eat.
One witness told ABC news: "In the middle of the night these people camping opposite us heard a noise, so they got their torch out and shone it on the pig and there he was, scrunching away at their cans."
If the stealing and boozing wasn't bad enough to lower your opinion of this pig, then surely its violent outburst will do the job.
The pig then became aggressive towards a cow and was spotted being chased around a vehicle by the enraged bovine beast. The pig was reported to have come off worse during the altercation.
The witnesses last saw the animal laying beneath a tree after seeming to have been overwhelmed by the alcohol.
The police are actively trying to locate it.
News