Phil Vickery goes behind the scenes at McDonald's farms
News
•
Monday 28 October 2013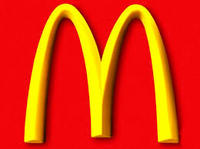 McDonald's has taken some members of the public to the farms on which their food is produced, for a series of videos, which feature the farmer, ex-England rugby player and Masterchef 2011 winner Phil Vickery.
A number of volunteers acted as quality scouts and stepped behind the scenes at the farms to find out all about the McDonald's products and the journey that their food makes. The individuals saw all aspects of the food chain from the farm to processing and even the inner workings of the restaurant.
Phil Vickery was the chief quality scout and he helped select the members of the public and was also involved in the tours. He joined the scouts as they visited lettuce and potato farms, as well as one of the 16,000 British and Irish beef farms.
Their journey then took them to the abattoir, bun factory and the beef patty production plant before they visited one of the McDonald's restaurants.
Speaking to the NFU, Mr Vickery said: "We travelled the length and breadth of the country from lettuce farm to restaurant front counter. It was a real eye opener for all of us and we were blown away by how much we were able to see."
Company director and mum of two, Holly said: "My Quality Scout visit has changed my opinion about McDonald's to an even more positive one; I respect them now as a company, particularly how they do business with their UK suppliers, and also how they demonstrated a visible accountability and responsibility for their part in the food chain."
News