Peter Kendall to be at the heart of the CAP reform negotiations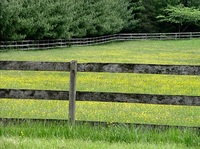 It is expected that the CAP reform negotiations will soon enter their final and most critical stages.
So, Peter Kendall, the NFU President, is travelling to Luxembourg this week in order to take part in a final round of lobbying. He will be making sure that the farmers of Great Britain are heard at the top table during the negotiations.
He will be joining the Presidents of the other UK and European farm organisations for these final stages of the negotiations, which are set to be the most critical.
Speaking on the NFU official website, Mr Kendall said: "I am going to make sure that the MEPs and farm ministers, including the UK's Owen Paterson, hear the concerns of our members loud and clear and that they go into the final stages of negotiations with the NFU's priorities fresh in their minds."
He also went on to state that he is attempting to fight for a simpler and more common policy. "I want to see a CAP policy that reduces and eliminates competitive distortions and disadvantage on the EU's common market, not exacerbate them." He said.
"A policy which continues to allow farmers to make decision based on the market and that strengthens the position of farmers in the food chain.
"If we can achieve or take steps towards meeting these objectives, then this CAP reform may not yet be a complete failure.
He is attempting to ensure that English farmers are treated fairly both under the European framework and also at home when it comes to Defra implementing whatever is agreed for the next CAP.
"There are many priority issues for the NFU still to be resolved." Continued Kendall.
"I will use the time I get with negotiators next week to continue to oppose the transfer of any money from pillar one to pillar two and vice versa, but if there are to be any transfers then I want to see a "co-financing requirement" attached to those funds.
"I will strenuously resist powers for member states to gold-plate the greening rules and will seek to limit any penalties arising from a failure to implement the greening requirements as much as possible. I will also continue to fight for more proportionate penalties and risk-based inspections across the CAP."
For more information about the CAP reforms and to hear more from Peter Kendall about what he is attempting to achieve when in Luxembourg, click here, and head to the NFU official website.
News