Owen Paterson calls for more evidence regarding beak trimming issues
News
•
Wednesday 18 September 2013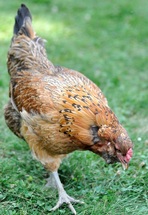 Owen Paterson, the Defra Secretary of State, has stated that he would like to hear from more poultry farmers on the issue of beak trimming.
He made this announcement after seeing first-hand why it takes place.
A review into the practice will take place in 2015 and the decision will be made on whether to ban it entirely after then. If it is banned then it will come into action in 2016.
Egg producers have argued that while they bear the cost, which is about three pence per hen, the benefits to the bird are worth the outlay.
Alternative management practices are being discussed by animal welfare commentators, however, they have also said that an outright ban would also have a negative impact.
In 2011, the Farm Animal Welfare Council called for a proposed ban to be deferred until it can be demonstrated that laying hens can be managed without beak trimming without a greater risk to their welfare than that caused by the trimming itself.
The technique is also far less intrusive than debeaking, which is still carried out in other countries.
Alex Woollam wrote to Mr Paterson and following the letter, the Secretary of State decided to visit his Oswestry unit to see how the issue is handled first-hand.
The farm tour was also attended by NFU advisers and other producers and it took place in August. Following his visit, the politician has now said that he would like to hear from more producers in the future so that he can get a clear understanding of opinion.
Defra then formed a Beak Trimming Action Group that was designed in order to develop and implement an action plan that could inform the government on the situation regarding to a ban on beak trimming in 2016. It's main aim, however, is to ensure that the welfare of the laying hens isn't compromised.
News