One step closer to the abolition of the Agricultural Wages Board
News
•
Thursday 18 April 2013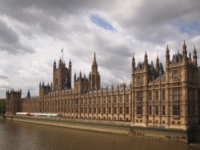 The abolition of the Agricultural Wages Board is getting closer after the House of Commons lent its backing to changes agreed in the Lords.
Now that the route is clear and the legal text that formally abolishes the AWB was inserted into the Enterprise and Regulatory Reform Bill in the Lords. Their amendments have now passed through the House of Commons, which means that the Bill is now free to pass to Royal Assent in the reasonably near future.
Meurig Raymond, the NFU Deputy President, said: "The abolition of the Agricultural Wages Board has been a long-standing policy ambition of the NFU and we are pleased that we're in sight of this goal.
"Throughout our lobbying effort over the years, the NFU has consistently argued that it is outdated, particularly with the existence of a national minimal wage and working time regulations which apply to all employment.
"AWB abolition is a progressive reform and is a welcome step to freeing up the industry to reward workers appropriately for the valuable work they do on farms. At last, we can move on from the one-sized-fits-all approach that puts agriculture out-of-step with the rest of the UK workforce.
" Free from the order, this creates the opportunity for workers and employers to look more widely at the total employment package; to go beyond the basic hourly rate and consider skills, training, and salaries as negotiations between individual workers and individual businesses become the norm.
"The timeframe for abolition still has to be confirmed, but it is hoped that abolition will coincide with the expiration of the current Agricultural Wages Order at the end of September. For the timebeing, employers must still comply with the terms of the order, alongside other employment legislation.
"Employers must be aware that current terms and conditions will remain in place after abolition for existing workers.
"The NFU's work on employment issues continues. We are committed to providing key indicators and business guidance to help support the agricultural industry as it makes the transition to practices that are standard in every other sector of the economy."
Picture courtesy of the
NFU
.
News