NFU upland farming group calls for upland and hill farmers to be fairly treated in CAP decisions
News
•
Monday 21 October 2013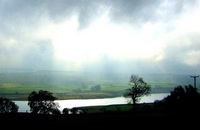 The NFU upland farming group's chairman has spoken to MPs telling them that there is a need for action in order to ensure hill and upland farmers aren't disadvantaged by Defra's implementation plans.
Robin Milton spoke to the MPs at the All Party Parliamentary Group (APPG) on hill farming, which was chaired by Tim Farron MP, in Westminster last week.
Mr Milton strongly emphasised the need for Pillar One support in the hills because of the massively reduced Pillar Two budget.
The APPG understood the need for the government to recognise the pivotal role the UK's farmers play in producing food and maintaining the structure of the rural economy. And, they are also clear in the knowledge that farmers are not simply a delivery mechanism for environmental programmes.
Speaking at the event, Mr Milton said: "It is excellent news that the APPG realises that care must be taken to both have suitable upland options and avoid creating an 'agent's charter' with the limited funds available in Pillar Two particularly given the involvement of LNPs and LEPs with limited farming input.
"The truth is that without farming there would be none of the stunning upland landscapes we all value so much, and critically, no delivery of the public goods associated with them. We believe pillar one offers the best mechanism of support as it is most easily targeted to the farmer, assuming it is distributed fairly.
The NFU upland farming group recently released a steering document outlining their views on CAP reform, suggesting routes for obtaining a fair deal for all farmers, including those in the hills and uplands.
News