New scam out to rob people of money - Beware!
News
•
Tuesday 22 July 2014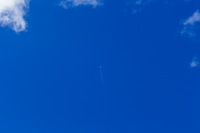 Banks in Britain are warning businesses around the country to be vigilant after the emergence of a new twist on an old scam.
The scam has seen the farming community lose hundreds of thousands of pounds so far this year.
The way the scam tends to begin is with a phone call from someone who is often claiming to be from the fraud department of your bank or credit card company.
The caller is not, however, from your bank and is a fraudster trying to swindle you of your hard earned cash.
Urgent language will be used by the fraudster, who will be trying to convince you that your account has been compromised. These scammers may also tell you that there are fraudulent transactions pending which compel you to take immediate action in order to prevent them from being paid.
These scammers often attempt to gain your trust by getting you to verify the call by asking you to call the number printed on the back of your card or any other trusted numbers that you have for your bank.
However, when you put your phone down, they leave their end of the line open so that once you have dialed the number of your bank, they can intercept the call and can then claim to be the credit card department of your bank.
Then, once they have your trust they will ask you to transfer money to a new bank account that they will claim has been opened to protect you from these allegedly fraudulent transactions.
Alasdair MacFarlane, Head of Customer Security at RBS and NatWest said: "We would never ask a customer to transfer money to protect their account from fraud. If you receive a call of this nature, or any call you are suspicious of, you should end the conversation and call your bank on a trusted number.
"Use a different phone line to make the call and if that's not possible, check that your phone line has not been held open by calling a family member of friend first of all. If a fraudster has intercepted the call, they will find it difficult to impersonate someone you know."
Financial Fraud Action UK are working closely with telecommunication companies and the banking industry in order to reduce the amount of time a line can remain open, when it hasn't been disconnected at each end.
Ian Burrow, Head of Agriculture at NatWest and RBS, said: "Customers of all UK banks have recently been targeted in this way.
"We've seen first-hand the emotional and financial impact loosing hard earned money to scams such as this can have. That is why we want to make sure all members of the farming community are alert to this risk and can recognise the warning signs to prevent falling victim".
Adam Rowden is a writer for Farming Ads view his
Google
+ page.
News