New fertiliser technology to be used in the UK
News
•
Monday 11 November 2013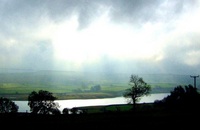 A brand new technology is now operational in England that can sustainably create phosphorous-based fertiliser from sewage.
The £2m nutrient-recovery reactor is the first of its kind in Europe and it produces Crystal Green, which is a sanitised slow-release fertiliser, from the wastewater coming out of Slough, Berkshire.
The UK uses 138,000 tonnes of imported phosphate fertiliser a year. Natural reserves are limited, and the price of phosphorous has also increased considerably over the last few years.
The new reactor is said to be able to sustainably produce half a tonne of fertiliser a day for sale, which works out at around 150 tonnes a year.
The quality of the treated effluent leaving the sewage works will also be improved by the new reactor. It will reduce the nutrient levels and in turn will reduce the algae growth in water courses.
This latest form of technology will also reduce the issue of struvite precipitation in the water pipes. Thames Water has also estimated that the nutrient-recovery facility will end up saving them up to £200,000 a year in maintenance work caused by struvite.
The Environment Agency as approved the sale of Crystal Green Fertiliser in the UK and it is currently sold in North America.
The NFU commented on the new technologies, saying:
Agriculture is well placed to make use of nutrients from a range of recycled sources including sewage biosolids, composts, and digestates.
The introduction of this recovery technology makes sense for water companies in reducing phosphate discharged to the environment and recycling it into a product that can be used by farmers.

Picture: Paul Walker
News