National Farmers Union urges consumers to Go British in wake of horsemeat scandal
News
•
Tuesday 12 February 2013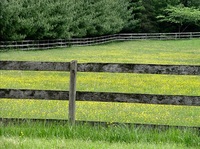 Yesterday afternoon (11 Feb) the NFU released a statement stressing that consumers who are worried about where their food has come from should 'make it British'.
They made the comment after the more recent developments in the horsemeat contamination scandal.
In fact the NFU has coined the slogan 'Make it British, Make it Local, Make it Happen', in order to get the message across to consumers. They stressed that if you follow these steps then you are protected by extremely high welfare standards and rigorous traceability met by UK farmers.
Another point that the Union was making was to emphasise that the recent scandal has nothing to do with the integrity of UK-farmed products.
NFU President Peter Kendall appeared on both the BBC outlets and Sky News yesterday and was on the ITV Daybreak sofa this morning. He said that farmers need better policies that help them invest, to support the produce of British meat and reduce imports. "What we want both retailers and processors to do is work with British farmers so they don't have to go all over the world," he said. Watch again here.
On the BBC website he expressed the NFU members' anger and stressed that UK producers operate to the strictest standards.
Mr Kendall also appeared on BBC Lancashire this morning and BBC Tees on Saturday, while Vice President Adam Quinney was on LBC radio and regional director Rob Sheasby was on BBC radio Manchester on Friday.
The NFU has also written to all the major retailers urging them to address the way they source and label products.
On Friday it emerged that Findus has removed one of its products – which in some cases contained 100 per cent horse meat rather than beef – and government sources have suggested further revelations may emerge as DNA testing continues. Environment Secretary Owen Paterson said: "There may well be more bad results coming through, that's the point of doing this random analysis."
NFU President Peter Kendall commented on this situation saying: "Our members are rightly angry and concerned with the recent developments relating to contaminated processed meat products. The contamination took place post farm gate which farmers have no control over.
"This has never been a farming issue but it is certainly an issue that farmers will be taking extremely seriously. The NFU is working with the industry to uphold the reputation of British farmers who are committed to producing world class raw ingredients into the supply chain.
"We are concerned about the ramifications for the industry as a whole which is why we are meeting with retailers, food service companies, processors, as well as the FSA and Defra, to establish the facts and seek reassurance that the integrity of British food is maintained.
"This whole system of quality is being completely undermined by failures within the supply chain and reinforces our call for clearer labelling and a commitment from retailers to British produce. In the meantime, shoppers should look for the Red Tractor logo on their fresh meat which shows the products they buy have been produced to world-class standards, which are independently inspected."
News