Morrisons behind Back British Farming campaign as NFU hit the road
News
•
Wednesday 02 October 2013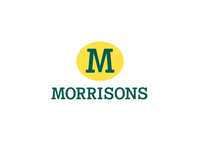 After Back British Farming hit the road again earlier this week, Bradford-based supermarket giant Morrisons has now backed the campaign.
The campaign is urging Britain to grow, source and consume much more of its home-produced food.
The NFU headed over to Morrisons HQ on the second day of their tour of Great Britain, during which they are working to raise awareness of their campaign which is urging consumers, politicians, retailers and the food industry to all pull together to better support British farming.
Though the campaign was launched back in August, it was taken to the next level at the start of the week, when the vehicle set off on its tour of the UK on Monday. The charter was unveiled at the Conservative party Conference in Manchester, which wa the starting point of the tour, which took the charter to West Yorkshire yesterday.
Martyn Jones, the corporate services director of the Morrisons' group, signed the charter in the presence of the NFU's newly appointed regional director, Richard Pearson. Waitrose is another major supermarket that is behind the cause, as is TV chef James Martin.
Mr Pearson was speaking at the Morrisons HQ when he said that Britain relies too much on imported food and drink, and that supermarkets in this country weren't sticking enough home-produced food. He also went on to mention that the food services industry is another place where there is a lack of home-produced food.
He also stated that the UK produces a mere 62 per cent of its own food, and claimed that 78 per cent of consumers want to have more British produce to choose from.
According to the Yorkshire Post, Mr Pearson said: "Our campaign highlights that if all the food produced in Britain was stored and eaten from January 1, supplies would run out on August 14.
"With public backing, we are determined to change a situation where we import more than £37bn of food and drink – much of which we could produce ourselves. We believe that together we can make a difference and that's what our charter is designed to highlight."
News