Minister pledges to back technology and GM crops in the UK
News
•
Monday 04 November 2013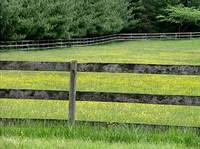 David Willetts, the Minister of State for Universities and Science, conducted a lecture to the Royal Agricultural University last Thursday where he pledged to back new technology in UK farming.
The pledge was made to back the technology, that Willetts stated could harvest crops automatically and replace the thousands of Bulgarians and Romanians who come to Britain for low-paid seasonal work each year.
He also went on to highlight the limits of organic farming and said that genetically modified crops will be the only way to feed a growing world population. He stated that these technologies should be "celebrated" rather than viewed as a threat.
Mr Willetts told the students of the need for farmers to embrace science in order to help produce crops and rear livestock more efficiently.
According to The Telegraph, the minister said that the agricultural industry, unlike all other crucial sectors, has remained too reliant on the "technology of our grandparents".
The minister has also promised to invest some of the £160m in agri-tech grants which was pledged this summer, to be spent over the next five years. It will be used to support a number of agricultural engineering projects.
Speaking to The Telegraph, after his lecture, Mr Willetts said that new technology could be used to wean farmers off their "dependence on importing thousands of seasonal workers to do really quite unskilled labour".
He told the paper: "The argument is very simple: when you see thousands of potato pickers and people from temporary seasonal labour coming from Romania and Bulgaria to pick potatoes like a scene from some Van Gogh painting, the challenge for agriculture is to improve and advance machinery, and there is absolutely no reason we should not have agricultural equipment which could do this automatically."
Mr Willetts then went on to add that technology that could collect vegetables and even soft fruits from fields automatically could "solve the problem of being dependant on seasonal work".
The Seasonal Agricultural Workers Scheme is due to close at the end of this year. It currently allows 21,250 unkilled Bulgarian and Romanian migrant workers to enter Britain for up to six months each year.
The minister has also pledged to back the development of GM crops, claiming that organic farming cannot produce large enough yields to feed the growing world population.
He also went on to argue that the "myths" about the supposed benefits of organic food should not prevent progress in the genetic modification, which would allow farmers to produce more crops from a given amount of land.
To read more on what Mr Willetts had to say, click here and head to The Telegraph article now.
News