Lord Stern says he 'underestimated the risks of climate change'
News
•
Tuesday 29 January 2013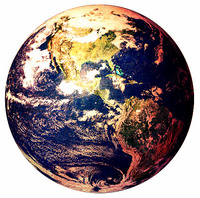 The author of the 2006 Stern Review of the Economics of Climate Change, Nicholas Stern, has spoken out on the final day at the World Economic Forum in Davos, Switzerland.
He addressed the gathering of top business leaders and politicians and admitted that he had underestimated the risks of climate change in the past. He also stated that he should have been more blunt about the threat posed to the world economy by weather disruption.
The 2006 paper pointed to a 75% chance that global temperatures would rise by between two and three degrees above the long-term average by the end of the century; he now believes we are "on track for something like four" .
Lord Stern called for forceful action and highlighted "the exciting growth story" of greening the economy.
Governments should act forcefully to shift their economies towards less energy-intensive, more environmentally sustainable technologies, he said.
He added: "This is potentially so dangerous that we have to act strongly. Do we want to play Russian roulette with two bullets or one?"
Lord Stern's remarks echoed those made last week in Davos by IMF boss Christine Lagarde, who said: "Climate change is more important even than debt....it is potentially more detrimental. Unless we take action...future generations will be roasted, toasted, fried and grilled."
News