James Martin backs campaign to get young people cooking with Red Tractor beef and lamb
News
•
Monday 22 April 2013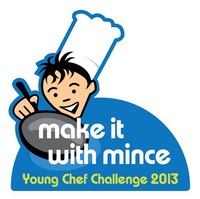 James Martin, the celebrity chef, is once again backing an industry campaign which aims to get more young people to cook with Red Tractor beef and lamb.
The campaign, which is called the Red Tractor beef and lamb Make it with Mince Challenge 2013, is offering young people from across the country the chance to show off their culinary skills.
The competition is now wide open for entries from 11 to 16-year-olds in England and will close on 18th October 2013. Those entrants who manage to make it through to the regional finals in November this year will get the chance to cook in front of James at one of six locations across the country.
James will then hand pick one lucky finalist who will be the 2013 National Champion. As well as the fantastic title of champ, the winning contestant will also receive an all-expenses paid trip to London, where they will get the chance to go behind the scenes at Saturday Kitchen, dine at two of the capital's finest restaurants and meet some of London's top chefs.
Last year's champion enjoyed an eight-course tasting menu that was designed for him by the Michelin-starred chef Alain Roux, how good is that?
Launching the 2013 competition, funded by EBLEX, James Martin said: "I've judged the Make it with Mince Challenge for eight years now and each year the standard really does get better and better.
"We see kids as young as 11 years old making their own pasta, baking bread from scratch and creating innovative and often unusual dishes. It's a joy to watch young people cook like this at our regional finals and I can't wait to see the dishes our 2013 entrants create over the coming months."
The competition was started eight years ago to engage, educate and inspire young people to get hands-on cooking experience and learn about the importance of good nutrition, quality ingredients and where their food comes from. It aims to demonstrate how easy it is to cook with Red Tractor beef or lamb mince.
News