Is Britain on the brink of a soil crisis?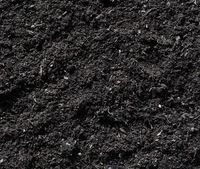 British soils are, on the whole, at risk of reaching crisis point, according to Shane Ward, the first director of the Soil and Water Management Centre.
It would seem common sense for farmers around the UK to do all they can to protect their soils, upon which they rely for their livelihood. And, in a large amount of cases British farmers are doing so - there are a large number of excellent farmers in this country who are well-informed and forward-thinking to maintain a productive future.
Monbiot has a point. He went on to mention how the fact that farmers are often indebted to the banks, which leaves them seeking to clear these debts as quickly as possible. Many farmers are left growing crops that are incompatible with protecting the soil, and others don't seem to know much about soil erosion or why it happens.
Many farmers are not aware of the growing issues surrounding soil.
The advancements in agricultural machinery over the last 20 years have played a considerable role in damaging British soils. Tractors and other machinery have grown substantially over time and this is not good for the soil.
Not only are these machines heavier they are also deemed to be able to drive anywhere on their flotation tyres. These attitudes lead to soils becoming damaged as farmers were lulled into a false sense of security as they were unable to see the damage they were causing.
These larger heavier machines have been causing the issue of compaction to worsen. And, the use of flotation tyres means that these machines are being used on fields no matter the weather, when in the past smaller tractors would have sank.
Therefore, with no visual signs of damage, farmers are continuing to use their machinery on land that is not able to cope with the weight.
Farmers Weekly wrote 'it's all about machine management' and went on to stress that the newer generations of farmers aren't as focussed on soil due to the fact that they believe that modern flotation tyres prevent soil damage.
The situation has only worsened when you combine these attitudes with the collapse of drainage systems that have not been maintained and are deteriorating quickly.
Mr Ward was asked about the implications of the damage to soil in Britain and replied by saying that it's reducing the capability for good drainage and it's obvious that you get soil pans and structural damage from repeated damage over the years.
He went on to say: "I have no doubt that it is reducing crop yields, as well as contributing to increased disease and pest carryover between seasons."
According to a number of experts, soil scientists hold the key to sorting this issue out. However, Mr Ward stated that there are fewer of them right across the universities and research centres in the UK, which is an issue that has spread throughout the whole western world in the last 20 years.
The soil crisis is looming, and has been described as a 'wake up call' by Mr Ward who was involved in setting up the Soil and Water Management Centre at Harper Adams University in Shropshire.
This centre is aiming to help UK farming make the most of its most precious assets. Mr Ward said: "It is not just about research, but also a central source of existing information and advice."
He went on to say that it will offer practical soil and water management education and training and it will also co-ordinate farm-based workshops and demonstration projects.
The team at the centre are looking at a number of possible solutions for the soil issue including controlled traffic farming, whilst also looking at tracks versus tyres and their impacts on crop production and soil structure.
Adam Rowden is a writer for Farming Ads view his Google+ page.
News