Inquest into Spence family deaths says it is 'the worst farming tragedy in Northern Ireland for 20 years'
News
•
Wednesday 30 January 2013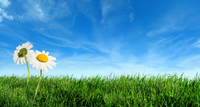 The inquest into the deaths of three members of the Spence family, which occurred last year, ended this week with Coroner John Leckey saying it was an "unbelievable" tragedy.
The incident was also described as 'the worst farming tragedy in Northern Ireland for 20 years', according to the BBC.
The three men - father Noel Spence and his two sons, Nevin and Graham - died in a slurry tank accident last September.
John Leckey said the case had raised awareness about the dangers of slurry "throughout the British Isles".
The men died in the accident, which occurred on their family farm outside Hillsborough on 15 September 2012.
The inquest was told that 30-year-old Graham Spence entered the slurry tank first in an attempt to rescue a dog.
He was overcome by fumes and his 22-year-old brother, Nevin, went in to try to save him but lost consciousness. Their 58-year-old father Noel then entered the tank, but he too was overcome by slurry gas.
On Tuesday (22/01/2013), state pathologist Prof Jack Crane said that the levels of hydrogen sulphide along with other toxic gases were high enough to render the men uncionscious.
Prof Crane said when they fell into the slurry tanks, they died after breathing in the liquid.
Noel's widow, Mrs Essie Spence, attended the inquest for a second day, accompanied by her two daughters and Graham's widow, Andrea Spence.
After Prof Crane had given his evidence, she asked the pathologist why her son Nevin appeared to have "succumb to the gas more quickly".
He replied there may be no reason other than he might "have been more energetic in the tank and would have therefore breathed in the gases more quickly."
The inquest also took evidence from members of the Health and Safety Executive of Northern Ireland (HSENI).
They explained the dangers of working with slurry and said that every slurry tank was dangerous.
In his concluding remarks, Mr Leckey said: "Everyone was riveted to the radio and news papers as they couldn't believe such an awful tragedy could happen in the 21st Century.
"Until this happened not everyone was aware of the dangers. What I have been told is the message is getting across to the wider Northern Ireland farming community and their tragic deaths (are) known throughout the British Isles," the coroner said.
Mr Leckey requested that the media referred farmers to the HSENI website for slurry safety advice; in particular the 'safe system of work for mixing slurry' which has been distributed in Northern Ireland in 10,000 leaflets.
News