Good sales figures at auctions for breeding sheep and store cattle
News
•
Friday 17 October 2014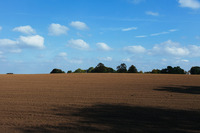 Auctioneers have reported that the autumn store cattle and breeding sheep sales have shown good signs of steady trading so far.
They have said that, with the consumers looking towards winter, producers have been looking at short-keep cattle.
It was also said that the sales of breeding sheep were in a similar place to 12 months ago with plenty of focus on high quality animals.
An auctioneer at North West Auctions called Matthew Probert spoke to the Farmers Guardian about the trading so far. He said that the boost to the store cattle trade may well be due to the fact that many people may be looking to make up for their arable losses through livestock.
He also went on to state that the reduction in wheat prices has seen many people looking to get a better return, with some of those looking towards livestock.
Experts believe that the trade will stay fairly strong throughout winter, helped partly by the recent improvement in price.
Whilst the numbers were expected to increase, Mr Probert says that the price increase is down to "confidence in the industry".
Good quality 16 to 18-month steers have been selling in excess of £1,000.
Other things that are being factored into the improvement in trade include good barley and silage, as well as a rising fat cattle price.
News