First ever worldwide farming chat on Twitter
News
•
Thursday 10 October 2013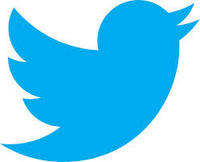 Farmers from all around the world are set for a global first - a live, worldwide Twitter discussion on the issues and experiences that are facing them in food production.
The chat is taking place on World Food Day, 16th October, and has been organised by a collaboration of European farming Twitter groups in order to celebrate the day.
The UK's main farming Twitter discussion group, @AgrichatUK, will be leading the chat in the UK by releasing questions for debate from 8pm BST. Twitter groups in Europe, USA, Australia and New Zealand will join the discussion with the use of the hashtag #AgrichatWorld.
The organisers are hoping that this discussion will bring farmers together with food producers and consumers from around the globe.
Josien Kapma, a Dutch farmer and founder of @AgrichatNL told the NFU: "In a world with fewer people than ever producing more food than ever, farmers worldwide have a lot in common.
"We share between us a large responsibility and World Food Day is a good moment to celebrate that we are proud producers of the world's food, but also to raise awareness of the issues faced in producing sufficient food sustainably."
The UK agrichat group has been running since March 2012 and now has over 8,000 followers. It hosts a chat every Thursday night between 8-10pm, which over one hundred farmers and non-farmers debate in. Recent discussions include farm safety, the future of UK sugar beet and the NFU 'Back British Farming' campaign.
If you want to get involved then you want to get onto Twitter and use the hashtag #AgrichatWorld. The event will be taking place on the 16th October 2013 from 8pm until 9.30pm BST.
Here is a list of some of the groups that will be taking part:
@AgrichatNL (Netherlands)
News