Farming income rises to £5.6bn in 2013
News
•
Friday 28 November 2014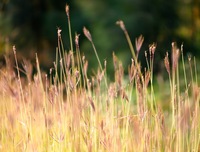 New figures from Defra have shown that increased production and prices have boosted UK farming income to £5.6bn last year.
This is fantastic news for the industry as the income increased by 15% in a year that was blighted by bad weather and a variable harvest.
The total income rose by £743m between 2012 - 2013 and the overall value of livestock and livestock products increased by £1.1bn to £14.2bn in 2013.
The value of crops also grew by £436m to £9.4bn - which is a 5% increase. The largest contributor to this increase was the value of potato crop, which had risen by £282m (38%) to £1bn and potato prices rose by 21% due to reduced supply.
Cereals had a mixed year in 2013, with the value of wheat falling for the second year in a row by £64m to £2.1bn. Whilst the yield of wheat rose overall, production was down by 12% as the area harvested was 19% less than the year before.
The overall quality of wheat crops was better in 2013 than in 2012, which played a large part in the overall price increasing by 10%.
Oilseed rape value fell by £245m to £741m as the price and the volume fell, however, the value of barley rose by £214m to £1.134m.
Livestock values rose by £1.1bn to £14.2bn, which is a rise of 8.8%.
Liz Truss, the Defra secretary, said that the figures had underlined that food and farming were driving the UK economy.
She continued: "From potatoes to poultry, our farming industry is showing that it is leading the way in producing top-quality food that is desired across the world."
The UK farming sector currently employs more than 400,000 people and it is their success that is helping the nation deliver the government's long-term economic plan, according to Ms Truss.
She told Farmers Weekly: "We know British consumers value British food, but we want UK farming to be a world leader, exporting quality products far and wide as well as thriving on the home front.
"Our push for better food labeling across Europe is just one of a host of ways we are working to help this crucial sector to grow and drive growth."
News