Farming business to pay £200,000 after man killed by forklift truck"
News
•
Tuesday 07 January 2014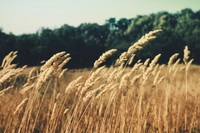 A farming business in Lincolnshire has been ordered to pay more than £200,000 in fines and costs after a farm manager was killed when he was hit by a forklift truck.
The manager was walking from his car towards the potato sheds, across the yard, when he was struck down by a forklift in October 2010. He was crushed by the vehicle and died at the scene of the incident.
The Health and Safety Executive (HSE) prosecuted the employers after an investigation found that they didn't have effective measures in place to allow vehicles and pedestrians to move around the site safely.
According to the National Farmers Union, the court was told that a risk assessment was carried out in 2003, which highlighted the need for pedestrians and vehicles to be segregated.
Workers on the farm, were allowed to park their cars in certain areas of the site, which meant that they had to walk across the path of the farm vehicles when walking to and from their cars.
Some of the workers were reported to have had to use the same entrance to the grading shed as the forklift trucks.
The farming business pleaded guilty to two breaches of the Health and Safety at Work etc. Act 1974.
HSE Inspector Neil Ward said: "Employees on foot were using the same doorway as the forklift truck, which meant there was a significant risk of them being struck.
"The company should have managed the yard so that people and vehicles were not sharing the same space. Sadly, he lost his life because this simple procedure wasn't in place"
News