Farming associations go against Labour on badger cull issue
News
•
Wednesday 25 February 2015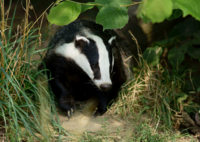 Farming associations remain against the Labour election promise to end the culling of badgers.
In light of the 10th anniversary of the ban of fox hunting, Labour has pledged to all animal lovers who are voting in the general election to tackle cruelty on animals. This includes cruelty in circuses, puppy farms and shooting estates and finally, to ban the badger cull.
Labour party leader backed up his decision by commenting on the announcement: "Our Labour values tell us that we have a moral duty to treat animals we share our planet with in a humane and compassionate way.
"No other major political party has such a proven track record of decisive action for animals at home, on farms and in the wild."
Although the news has been welcomed by animal welfare charities, including the Badger Trust, Meurig Raymond, President of the National Farmers Union is urging Labour to take farming family businesses into consideration when disregarding the badger control methods.
"We do not consider it good animal welfare to allow a disease that is devastating farming businesses, and for which there is no cure, to be left to spread unchecked in wildlife and create more misery.
"To stop the culls halfway through goes against the evidence from previous research, which showed that culling over four years, had a positive impact on reducing bTB in cattle."
Once badgers have caught bovine TB, they can potentially give it back to the cattle population which is dangerous and harmful for farmers who farm cattle. Campaigners have insisted that the possible impact of badgers spreading the disease is extremely small in comparison to the impact of cattle possibly passing the disease to other cattle.
The news followed on from a recent MORI poll, where the badger cull is one of five most common complaints which were raised to MP's in 2014.
Tell us what you think about this topic below...
News