Farmers to make strides towards meeting environmental goals
News
•
Monday 30 September 2013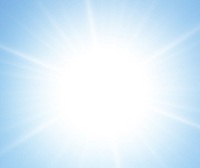 The Intergovernmental Panel on Climate Change has confirmed that global warming is taking place on the ground, in the air and in our oceans.
There were 250 scientists involved in the research and these individuals are 95% certain that humans have been the "dominant cause" of the rise in temperatures since the 1950s.
The report, released by the IPCC, says that many of the changes that have been seen since the 1950s have been unprecedented 'over decades to millennia'. The report also stated that temperatures have risen by around 0.8°C since pre-industrial times and that Arctic sea ice extent has declined by around 4% per decade since the records began in 1979. And, it also stated that sea levels have been rising by around 3mm a year since the early 1990s.
Each of the last three decades has been successively warmer at the Earth's surface than any preceding decade since 1850. In the Northern Hemisphere, 1983–2012 is 'likely' to have been the warmest 30-year period of the last 1400 years.
The National Farmers Union was obviously concerned by these findings as they directly impact on the farming industry.
Peter Kendall, the NFU President, said: "The NFU firmly agrees that climate change is a global threat and agriculture is already making great strides in meeting its voluntary environmental goals, through improved resource use efficiency and innovations such as precision farming.
"Farmers worldwide have access to sufficient land on which to increase production, but to meet this challenge there is a need for investment in inputs, infrastructure, improved skills and innovations derived from research, to drive rural growth and diversification.
"In 2012, we saw what misery extreme weather can wreak on farmers and the food supply chain and how farm policy needs to increase our resilience. Even this year's English wheat harvest is set to be one of the smallest in over a decade, showing again that our industry is in the front line of climate-related impacts.
"The NFU fully supports the principle of producing more with less - less environmental impact, a reduced carbon footprint for many food products, and reduced input costs through wise resource management. The principle of sustainable intensification means that farmers can increase agricultural production, nationally and internationally, while staying within the Earths safe limits."
News