Farmers some of the fittest in the UK
News
•
Friday 05 September 2014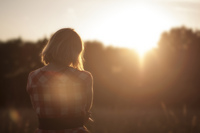 According to research from Virgin Active, farmers are some of the fittest people in the UK, I am sure we all knew this, but now there is scientific evidence to back it up.
Farm workers, on average, burn 1,284 calories each day and are only second to post men and women who burn almost 1,500 calories every day.
In third place is nurses who burn 1,104 calories.
So, there you have it farmers, whilst work can be tough and takes its toll, at least you can proudly say that you are some of the fittest workers in the United Kingdom.
But who is at the other end of the scale?
Well, according to the research, call centre staff are the nation's least active workers burning just 804 calories each working day.
This particular research study also showed that just over one third of the UK workforce needed to walk everyday as part of their jobs, and out of them, the average time spent on foot is just short of three hours a day.
Let's take a look and see the top five!
Top five fittest workers:
Postmen (burn 1,456 calories at work)

Farmers (1,284)

Nurses/emergency services (1,104)

Caterers (1,078)

Retailers (1,054)
The least active workers:
Call centre staff (804 calories)

Travel agents (895)

Charity workers (912)

University lecturers (913)

Lawyers (921)
News