Farmers in UK lost out on £1.3bn last year due to extreme weather
News
•
Friday 04 January 2013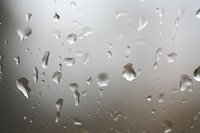 Farmers in the United Kingdom have been estimated to have lost out on £1.3 billion in 2012 due to the extreme rainfall.
The heavy rain that fell throughout the year battered crops and forced animals from the fields, which led to a huge loss of income for farming in general.
The National Farmers Union estimates that the weather cost farmers around £600 million in lost output - potato and wheat harvests were particularly poorly affected - and around £700 million in extra costs, such as feed for cattle etc.
When asked by This is Somerset the rural insurer NFU Mutual said that weather-related claims were expected to top £108 million nationwide, however they stated that the "true cost" of reduced yields and ruined crops would be "many times higher".
After the wettest summer in a century the cancellation of countryside events alone is estimated to have cost around £300 million. Also, the cost of countryside crime rose to £53 million last year, according to NFU Mutual. Livestock worrying claims were reported to have stood at an estimated £1 million.
The head of rural business development at the Country Land and Business Association, Charles Trotman, told This is Somerset that the year showed no respite for farmers. He said that it has been a "nightmare" year for them.
He said: "Many businesses have gone bust because people haven't been able to recover the money they have laid out to put these events on."
News