Farmers could be affected by flooding in the South East
News
•
Friday 06 December 2013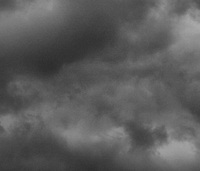 Farmers in the East of England are being warned that they could suffer widespread flooding as a storm which has already killed two people, continues to move south.
A man in Nottinghamshire was killed by a falling tree and a lorry driver was also killed in West Lothian, Scotland, when his vehicle was blown on top of two cars.
And, it now seems that the rest of the UK is bracing for the storm, and last night 100mph winds were reported to have been moving south.
Yesterday at 3pm an update was released by the Flood Forecasting Centre, which stated:
The coastal flood risk is now HIGH (RED) for Lincolnshire, East Anglia and Essex coast later today and into tomorrow and for Kent tomorrow. MEDIUM flood risk has also been extended into Friday for the north coast of Wales.
There is also a medium likelihood of significant coastal flooding impacts along much of the rest of the East coast of England today and tomorrow. Today only, there is also a medium likelihood of significant coastal flooding impacts along all of the North-West England coastline.
Earlier, the Met Office issued an amber warning - its second highest level - for northern and eastern England.
Amber means you need to be prepared to change your plans and protect you, your family and community from the impacts of the severe weather. The high winds are likely to have an impact on transport, ferry services and lead to speed restrictions on some bridges.
A Yellow "be aware" weather warning for wind is still in place for the rest of Scotland and parts of northern England, and North Wales, the Midlands and East Anglia, with wind gusts of 60-70 mph expected in this area.
2,500 homes in Essex were evacuated yesterday as the east coast prepares for the worst tidal surge in 30 years. On top of this, a further 9,000 homes are deemed under threat in Great Yarmouth on the Norfolk coast.
It was reported that around 6,000 properties were expected to be flooded within the next 24 hours in a 'worst-case' scenario, however, it is yet to be seen how many were affected over night.
The North Sea coast from Northumberland to the Thames Estuary was at risk with over 40 severe flood warnings - which indicate a danger to life - in place.
It was reported that some places could see sea levels rise as high as they were during the devastating floods of 1953. However, some flood defences have been built since then, which would leave many parts of the country better protected.
In total the agency had more than 100 flood warnings and alerts in place, including 18 severe alerts for the Anglian region alone.
Those that were deemed likely to be affected included West Mersea in Essex, Southwold and Thorpeness in Suffolk, the Riverside Business park in Lowestoft, Suffolk, and along the Bure and Yare rivers in Great Yarmouth.
News