Farm shooting: Two men dead and one wounded
News
•
Tuesday 06 August 2013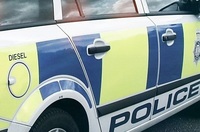 Two men have died and another man has been injured in a shooting which occurred on a farm in South Lanarkshire on Tuesday.
The two men who were shot dead were 59 and 53-years-old, and the man who was injured is 36-years-old.
The emergencies were called to the Meadowhead Farm at Auldhouse, near East Kilbride, at around 8.10am on Tuesday.
The police have since said that they are not looking for anyone else in connection with the incident and that no danger is posed to the public.
The police also confirmed that the 36-year-old man who was wounded is the 59-year-old victim's son.
Meadowhead Farm is an equestrian centre, that is completely licensed, and they also offer lessons and treks. A statement on the centre's Facebook page, after the shooting, read: "All lessons and treks cancelled until further notice. Also no liveries permitted on to the yard until further notice."
Talking to the Belfast Telegraph, a police spokesperson said that on arrival, police discovered the bodies of the two men shot dead.
"At 10 past eight this morning Police Scotland received a call from ambulance control. They had had a report of a male having been shot in Meadowhead Farm in the East Kilbride area," said Superintendent Elaine Ferguson of Police Scotland.
"Specialist firearms resources attended, backed up by local officers and we can confirm that a male aged 59 and a male aged 53 have been fatally injured.
"A 36-year-old man is currently in hospital being treated. We can confirm that the 59-year-old and the 36-year-old are father and son. The incident happened within the farm area.
"When we were dealing with this incident we received information that led us to the Clarkston area. We deployed further resources and a male is now a witness in relation to the first incident although he wasn't at the farm at the time. We are not looking for anybody else in relation to this incident and all the firearms are contained to that farm and there is no danger to the public."
News