Farm fined after man severely injured in fall
News
•
Thursday 23 January 2014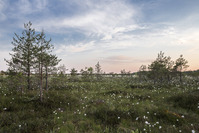 A farming business in Suffolk has been fined after a worker was seriously injured in a fall, during a dangerous lifting operation in 2012.
The man, 67, was employed on the farm for over 50 years and was severely injured in the fall and was unable to work for four months.
He was standing on a potato box that was balanced on the forks of a forklift truck and elevated three metres up when he fell.
The injuries he sustained in the fall were quite serious and he was reported to have broken a shoulder blade, fractured seven ribs, chipped two vertebrae, cracked his pelvic cradle and sustained a serious head injury.
This week saw the farm prosecuted for their role in the accident after an investigation by the Health and Safety Executive (HSE) identified that there were clear safety failings.
The HSE identified its concerns with how this specific method of work was implemented. It stated that even though a safe and suitable system had been devised and the appropriate training had been provided, no checks were carried out to ensure that it was followed.
In the end the farm was fined £3,000 and was ordered to pay combined costs of £993 after pleading guilty to breaching Section 2(1) of the Health and Safety at Work etc Act 1974.
According to the NFU, the HSE Inspector John Claxton, said: "The injured worker could easily have been killed. Lifting someone as they stand in a box on the forks of a forklift should clearly have been recognised as an unsafe practice, and the onus was on the business partners to prohibit such a system of work.
"This incident illustrates the need for duty holders to ensure work at height is carefully planned and managed at all times. That includes exercising vigilance to ensure the correct procedures are followed."
More information about working safely at height can be found on the HSE website.
News