Environment Secretary issues statement after EU meeting to discuss horse meat
News
•
Thursday 14 February 2013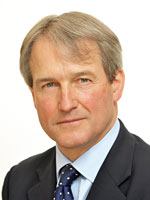 Environment Secretary Owen Paterson went to Brussels to meet with members of the EU in order to address the issue of horse meat in the food chain. After the meeting he went on to issue an official statement.
He said: "We came to Brussels to get coordinated action across Europe for the consumer so that they can have confidence in what they're buying.
"We've now reached agreement on a number of key issues so that the current unacceptable situation with horsemeat cannot happen again.
"Importantly, we will introduce a three-month programme of random DNA testing of beef products, whether made in the EU or imported from elsewhere. It will begin 1 March and the first results will be published on 15 April.
"Secondly, we agreed a new intelligence-sharing system so that new information about the current investigations can be shared immediately. This will enable other member states to act straight away if they have any suspicions that food businesses are not playing by the rules.
"It will also allow Europol to co-ordinate investigations into criminal activity.
"Because of the urgency with which we have to deal what is clearly an international issue, everyone agreed that the European Commission's recommendations on labelling the origin of all processed meat should be accelerated and published as soon as possible. This is so that we can have more certainty on where our meat is coming from.
"As we requested, what we've agreed will now be ironed out in an emergency meeting of food experts on Friday and in the next meeting of EU agriculture ministers on 25/26 February."
News