England international rugby players sign up to Back British Farming
News
•
Friday 04 October 2013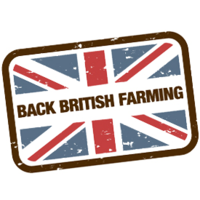 As you are most definitely aware, as we keep going on about it, the NFU's Back British Farming campaign is back out on the road.
The road trip is aiming to put more British food on British plates and the charter has already had over 1,400 people sign up to it
They are currently touring the country in order to build on the support that has already been shown from politicians, retailers and members of the general public.
And, Wednesday, two rugby-playing farmer's sons signed up to the charter to add their support to the campaign.
Tom and Ben Youngs, who both play for Leicester Tigers and England, joined the members of the NFU and local farm shop owners, Kevin, Milly and Oli Stokes at the Charter signing on Wednesday 2nd October.
The two players grew up in Norfolk and their farming heritage, and passion for British farming and food are as strong as ever, despite them having travelled the world in their rugby-playing careers.
The Back British Farming Charter was launched in August to highlight a decline in the country's self-sufficiency. Their research has shown that 78% of consumers in the UK want to see more British produce on sale. Back British Farming is also calling for the public, politicians, retailers and the food industry to get behind British farmers and pledge their support.
Farmers and rugby fans Milly, Kevin and Oli Stokes run Farndon Fields Farm Shop at Market Harborough, an award winning farm enterprise selling a fantastic range of home-grown fruit and vegetables and local produce from Leicestershire and beyond. Visit their website at www.farndonfieldsfarmshop.co.uk.
News