EBLEX call for debate on product labelling in wake of horsemeat fiasco
News
•
Friday 18 January 2013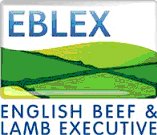 EBLEX, the beef and lamb promotion body, has today (18 Jan 2013) released a statement calling for the latest horsemeat scandal to prompt a debate on food labelling.
The organisation stated that clearer labelling is required on meat products to aid the consumer's choice and to also demonstrate greater transparency.
These moves should be made, according to EBLEX, to safeguard long-term consumer confidence in beef and lamb products.
The statement was made by Nick Allen, the EBLEX sector director, in the wake of the "horsegate" scandal that has gripped the UK this week.
Mr Allen has welcomed the view put forward by the NFU, that retailers need to re-examine sourcing and labelling policies. He went on to say that there was lots of frustration among farmers who adhere to strict guidelines on production, only to potentially be let down further up the supply chain. He said: "Co-mingling of meats of different country of origin has been repeatedly raised by consumers as a concern in recent years.
"We would support calls for clear, simple labelling and welcome a debate on the issue. Origin is important to people. They want to know provenance and exactly what is in the product they are buying. While it is accepted that lower value meat products are unlikely to contain as high a proportion of beef than at the quality end of the market, the contents still need to be clearly labelled on the packet.
"We would encourage consumers to look for the assurance marks on packs, like the Red Tractor logo or the Quality Standard Mark (QSM) for beef or lamb, which give a level of reassurance on where a product is from and that it has been produced to clearly defined standards.
"Our own QSM scheme is independently audited and remains robust. However, in the light of this incident coming to light, we are looking at a pilot project of random DNA testing to beef and lamb produced under our scheme as an additional failsafe.
"We await with interest the outcome of the investigation into how the horsemeat found its way into value beef burgers. We can then look at making sure it cannot happen again."
News