Denmark to ban sex with animals
News
•
Monday 13 October 2014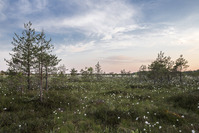 Sex with animals is being banned in Denmark and will be illegal by 2015.
The agricultural minister of Denmark, Dan Jørgensen, spoke out saying that one of the main reasons behind the ban was because it was damaging the nation's reputation on the international stage.
Currently, in Denmark, humans are still able to have sex with animals, however, the new laws are coming in which go along with Norway and Germany who have both recently banned bestiality.
Speaking to Danish newspaper Ekstra Bladet, Mr Jørgensen said: "I have decided that we should ban sex with animals.
"That is happening for numerous reasons. The most important is that in the vast majority of cases it is an attack against the animals.
"And under all circumstances, any doubts about it should go to the animals' benefit. They naturally cannot say no to going along with it. Therefore it should be banned."
Bestiality was banned in Germany as recently as 2012, in a new ruling which can see anyone committing the crime fined up to 25,000 Euros.
News