DEFRA to offer business boost to those in rural areas
News
•
Monday 04 February 2013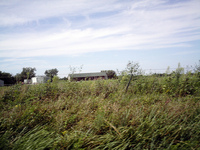 Owen Paterson, the Environment Secretary, has announced the Skills and Knowledge Transfer Framework, which is set to aid those living in rural areas of the United Kingdom.
The scheme will provide people in rural areas with skills and training to help their businesses and it will be achieved through the government's £20m business training scheme.
It is expected to benefit around 90,000 people around the UK.
In response to this announcement, the NFU chief rural affairs adviser David Collier said: "Many of our members will relish the opportunity to get specialist training and we expect them to apply in large numbers for courses which are designed to help their businesses to grow.
"However, this framework should have been in place in good time for training to get under way in autumn 2012, which was Defra's intention. It is unfortunate that bureaucracy and slippage have resulted in the loss of training over a period of several months, which are a key period of the year for farmer training.
"We hope that Defra will complete the process as quickly as possible, stepping up the communication of what is available and that training providers will do their bit to ensure that farmers benefit as soon as possible from this investment in skills."
News