Defra calls for farming and food to be increased whilst protecting the environment
News
•
Friday 12 April 2013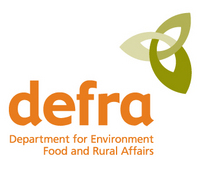 Defra has recently announced that the UK needs to increase its food and farming industries, whilst working hard to protect the environment.
According to the Department for Environment Food and Rural Affairs, the farming, food and drink sector is responsible for 3.5m jobs and contributes to 7% of the UK's overall economy. However, it also stated that the sector as a whole could be more productive, particularly by focusing on increasing exports.
Defra's statement said: "We need to produce more food, not just for economic growth but also to feed the growing world population.
"We also need to get better at producing food in efficient ways. Farmers, manufacturers, retailers and consumers all have a part to play in reducing waste and using resources effectively."
They also explained that an increase in the production needed to be done while trying to prevent any other pressure on the land.
Defra is working with the UK Trade Investment team to increase exports and further competitiveness of the UK food industry. They are both working with food and drinks businesses around the country, and, as a result, actions have been agreed and include a focus on removing trade barriers, further promoting the UK food industry at overseas events and encouraging more UK-based companies to export more. They are also aiming to focus on supporting those who already export.
The department also stated that changes were needed in order to reduce strain on the land and those who farm it. Conclusions from the Green Food Project report, which was commissioned last year, will be used to inform future policies on increasing production and exports in the UK.
A review of the way information is provided to farmers has also been produced and plans have been set to help farmers gain access to better and more straightforward advice. But Defra also pointed out the need to increase the number of young, skilled people into the agriculture sector and explained they were "working with the farming industry on a study, the Future of Farming Review, to find out how best to do this. The review group will publish an initial report in summer 2013."
News