Bright Crop launch website to attract young people to the farming industry
News
•
Thursday 07 November 2013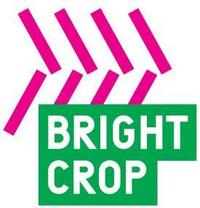 The first ever website to be completely dedicated to helping young people explore the vast array of career opportunities in the farming and food supply industry, has been launched.
The site was launched by Bright Crop, which is an organisation that aims to inspire positive perceptions of agriculture, whilst trying to attract more young people into the farming sector.
The initiative has been developed by Business in the Community (BITC) and is being managed by Farming and Countryside Education (FACE).
The farming industry was urged, recently, to get behind the campaign in order to help promote careers in farming to young people.
The Chairman of Defra's Future of Farming Review, David Furston, said: "We are delighted to see Bright Crop, FACE and Business in the Community working together in such a professional way to help inspire young people about opportunities in farming and food. We encourage others with initiatives in this area to support them and work with them wherever possible."
According to the NFU, Bright Crop has estimated that a minimum of 60,000 new entrants are needed in the industry by 2020. It is deemed more important than ever for the industry to attract top quality talent due to the challenges around food security, resource scarcity, the pace of technology and climate change.
The website that has been set up by Bright Crop, has a number of case studies that cover the wide diversity of jobs available and the variety of backgrounds that people have in the industry. It is aimed at 14 to 18-year-olds in particular and provides additional information for teachers, parents and the industry itself.
Along with the site, Bright Crop is also aiming to build a network of 1,000 volunteer Bright Crop STEM Ambassadors from industry to farmers. These ambassadors will visit local schools and careers events in order to encourage and inform young people about careers in the industry which they may not have considered.
The initiative has been sponsored by AHDB, AIC, AB Agri, Cargill, HSBC, NFU and British Sugar, Hutchinsons and Frontier and supported by Lantra, Landex and NFYFC.
News