Are you in favour of GM crops?
News
•
Thursday 19 March 2015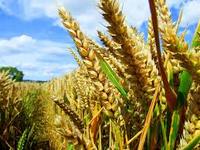 Are you in favour of GM crops?
An independent study, commissioned by cereals levy body HGCA, has found that adoption of GM cereals and oilseeds crops in the UK could benefit British farmers, consumers and the animal feed supply chain in a variety of ways.
If British farmers are denied access to genetically modified (GM) crops, this could damage the future competitiveness of UK agriculture, claims the 96 page report.
The report was presented to the Scottish Government. The study focuses on the science behind the technology, rather than consumer acceptability of GM products.
"We felt it was important to develop an independent evidence-base, free from distortion and speculation, to better prepare the industry for the implications of GM crop production, should the technology become available in the UK, " said Dr Vicky Foster from HGCA.
According to the study, growing insecticide resistant (IR) maize and herbicide tolerant (HT) oilseed rape only delivered a positive impact on gross margins when farmers were under "continued pest and weed pressure situations".
In the worst situations of pest and weed growth could have affected it badly, gross margins could increase by up to 15.2% for continuous IR maize, 16.6% for continuous HT oilseed rape and 10.2% for HT rape in a four-crop rotation.
Growing GM crops could also mean that the crops are of a better quality and can contribute to the reduction of greenhouse gases and reducing fuel use from a decrease usage of farm machinery.

What is your opinion on GM crops? Are you in favour? Let us know
News