Arable farming update: UK suffers due to hard winter but other EU members fair better
News
•
Friday 15 March 2013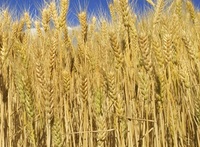 Arable farmers from across the EU gathered in Brussels this week to discuss the impacts that the winter had on their crops, and gave a mixed review of their fortunes.
In the UK the winter proved extremely tough for arable farmers and the NFU's figures have shown that there have been significant declines in winter wheat of around 12%.
As well as a poor yield in wheat, the production of winter barley and oats has also declines, while a quarter of the oilseed crop is in an extremely poor condition.
The winter has also taken its toll on Ireland, where the winter wheat yields are down by half due to slug damage, poor establishment and late drilling.
Other member states fared better, with France and Poland set for a significant increase in their wheat crop, while Germany and the Czech Republic have strong forecasts on their rapeseed.
In total, the EU cereal production in 2013 looks set to be down by 1.4%, however, rapeseed production will increase by 7.6% according to the latest figures from the EU farming union Copa-Cogeca.
Andrew Watts, NFU combinable crops board chairman, said it had been a particularly tough winter in the UK. He added farmers across Europe were facing serious spring seed shortages.
"A shortage of seed is a major issue. I have just been elected as chairman of a committee to advise the European Commission on seeds and my top priority is to raise this concern. We need a temporary derogation to legally improve access of farm-saved seed and we need a more flexible European legislative framework going forward."
News